Monday, January 5, 2009
I'm Leeeeeeavin (c) Q-Tip ll The 2 AM Tape!
I got some good news stashed inside of bad news, followed by more good news!
THE BAD NEWS: This will be my 2nd to last post over at this site...no more "The Carry-On Experience" blog....so sad...but...
THE GOOD NEWS STASHED INSIDE OF BAD NEWS: I'll have a new personal blog over at The189.com! Basically I'll be giving everybody a look into my pursuits in the music industry, as well as some random funny sh*t that I think of...and I'll be posting A LOT more over there...so be on the lookout for that! The last post on this site will give everybody the link to the new blog. Yeaaaaaa!
More Good News: My new baby was born today...I named him "The 2 AM Tape".
On January 5th, 2009, I will be releasing my latest effort called "The 2 AM Tape". This project is an instrumental concept album revolving around all of the common characters, events, and thoughts that take place in the middle of the night...2 AM. The album provides a soundtrack to these events, and takes the listener through a journey through the goings on of 2 AM. Here are the links to the project:
http://www.zshare.net/download/53240919fbcdbfc1/
http://sharebee.com/e86ced70
Labels: jansport j, the 2 am tape, the189.com
posted by Jansport J @ 11:18 AM

Thursday, December 18, 2008
Be.water- "Love Languages"
My partner-in-rhyme, Bench Mob partner Be.water just released his first instrumental album...
It's called "Love Languages"
I know first-hand that dude has been workin on this for over a year, to get it right, for your ears...
If you support what I'm doin, then trust me when I tell you to check for Be.water!
Oh yea...that Bench Mob album is comin in 09....its a wrap...shout out to Labcat and Water!
DOWNLOAD: LOVE LANGUAGES- BE.WATER
http://www.zshare.net/download/52949291f930d471/
www.myspace.com/aguanegro
Labels: Be.water, love languages, the bench mob
posted by Jansport J @ 7:16 PM

Once Again, Back, It's the Incredible!!! (UPDATES!)
Yea, I've been slackin...its not slackin when you been on various grinds tho, right?! I've been preparin' some projects for yall...
If you wanna follow my everyday moves...catch me at www.twitter.com/jansportj
The 2 AM Tape drops on 1/5/09...FREE DOWNLOAD! I love givin you quality, affordable music! It's an instrumental album...more to come on the concept in a future post.
Philthy and I will be puttin out our EP "LoveSongs For Losers, Ballads for Ballers" in February 09, God-willing. A love-based project exclusively produced by yours truly.
The buzz for "Curly Tops & Nautica Jackets" out here in LA is gettin huge! I have a beat placement on there...its a compilation album featuring EVERYBODY on the LA scene...and I mean EVERYBODY. Look for my single off that album to come soon...
Oh yea...and I got an internship at the machine...Interscope Records...but don't dare hand me a demo haha...God moves tho
Stay tuned...09 holds great things...
-'Sport
Labels: jansport j updates
posted by Jansport J @ 7:03 PM

Thursday, November 20, 2008
Jansport J X Jr. Varsity FREE Show on Saturday!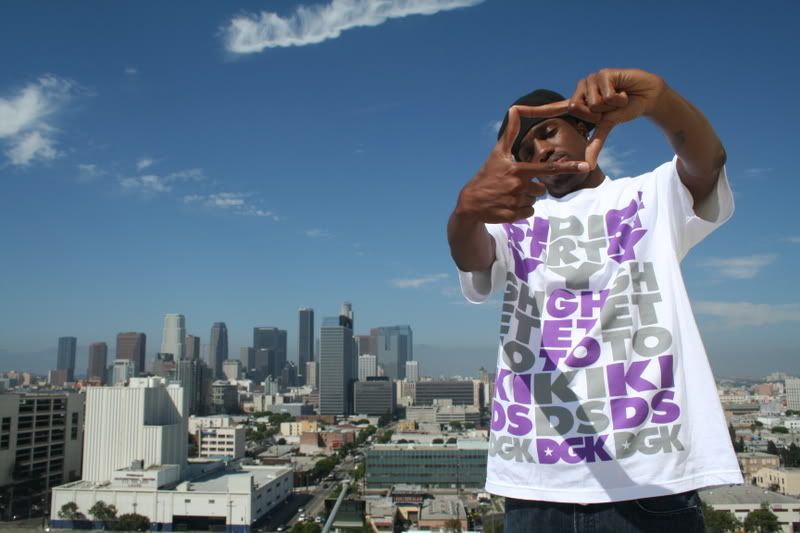 Come and rock with us at a FREE SHOW! Jansport J Beat Showcase & Jr. Varsity Performance! 626 come out and SUPPORT!
11-22-2008 18:00 at Money Talks- Hip Hop Charity Event @ Pitzer College
1050 N Mills Ave, Claremont, California 91711
Cost: Free
Beat showcase benefiting The Legacy Project at Pitzer College in Claremont. Free Food; Free Beer; Free Music...FREE www.legacyproject.org
Labels: jansport j, jr. varsity
posted by Jansport J @ 3:11 PM

Wednesday, November 19, 2008
New Interview with Prophit!
New Interview from the homie Prophit! He's the dude that dropped gems on "The Carry-On Experience" track!
"Livin with a passion for rappin/But sittin in the stockroom, prayin this can happen"
posted by Jansport J @ 11:50 AM

Come out and Support!
11-19-2008 21:00 at BEAT SHOWCASE: PROJECT BLOWED IE @ AT THE VIBE
1805 University Ave, Riverside, California 92507
Cost: $5
Come out for a beat showcase featuring myself!

2 Brand New Tracks off of the upcoming instrumental album "The 2 AM Tape"!!! Available for FREE DOWNLOAD 1/5/09!!!
"The Pressure"
"The Sweet Nothings"
Add the songs to your page!
Download "The Carry-On Experience" now:
http://www.megaupload.com/?d=V489C3HX
www.the189.com
www.THE189.com
Labels: beat showcase, jansport j, project blowed ie
posted by Jansport J @ 11:48 AM

About Me
Name: Jansport J
Home: Covina, CA, United States
About Me:
See my complete profile
Previous Post
Archives
Shoutbox
Links
Design By